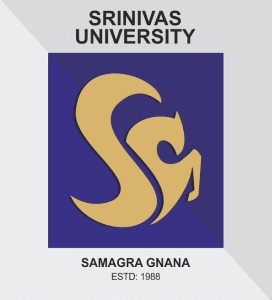 Srinivas University
World Conference on Contribution of Indian Knowledge and Sanskrit to Humanity-2023
About Srinivas University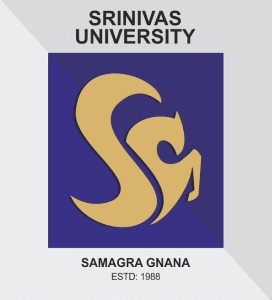 Srinivas University is a Private Research University in Mangalore, Karnataka, India established in 2013 by the Karnataka State Act. Srinivas University is the flagship of 18 Srinivas Group of Institution started by A. Shama Rao Foundation, Mangalore, Karnataka State India, a Private Charitable Trust founded in 1988 by Eminent Chartered Accountant Dr. CA A. Raghavendra Rao.
About WCCIKSH-2023
WCCIKSH, is planned to bring together scholar, pandits, academicians and industry experts in the field of Indian knowledge and Sanskrit to a common forum.
The aim of this conference is to provide an interdisciplinary forum for discussion among Researchers, Philosophers, and Scientists of Sciences, Engineering, Technology, Management, Architecture, Medicines, Social Sciences, and Humanities in order to promote research and exchange of knowledge in Sanskrit, Vedic maths, astrology, astronomy, Ayurveda, Indian Agriculture, Indian food processing systems, Indian Technology, Indian Management, Indian Literature, Indian Arts, and Indian Social systems from Vedas, Upanishads, and Puranas. Yoga, Meditation, and learning from great epics will enthuse the participants to undertake high-end research in the above thrust areas.
Sanskrit is one of the greatest gifts of India to the world. Hailed as the language of Gods, Sanskrit is enmeshed with rich Indian heritage. As the classical language of India and its literature, it represents a continuous cultural tradition from the time of the Vedas during the second millennium B.C.E. until the present. It is through Sanskrit that India has been expressing herself abundantly and increasingly for centuries, and its future rests much on this most dynamic language. For thousands of years, ancient traditions and knowledge were passed on from generation to generation exclusively through one language - Sanskrit.
Perhaps, there is no language in India that can overtake the place of Sanskrit because no other language has the same intimate contact with the inner spirit of our lives. Ancient Indian wisdom has the potential to provide contextual alternatives which are well-preserved in Sanskrit. It has a profound influence on our culture as our ancient seers and poets through their immortal works have shown us the moral values to lead a noble meaningful life.
Our Patrons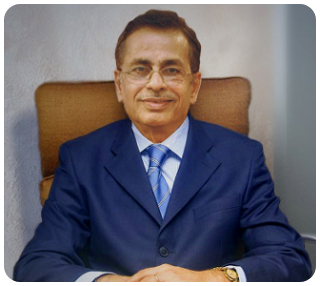 Dr. CA A. Raghavendra Rao
Chancellor, Srinivas University, Mangalore
President- A. Shama Rao Foundation, Mangalore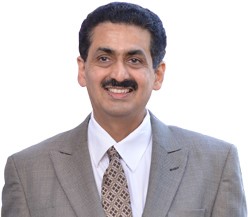 Dr. A. Srinivas Rao
Pro- Chancellor, Srinivas University, Managalore
Vice President- A. Shama Rao, Foundation, Mangalore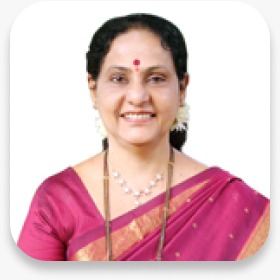 Smt. Vijayalaxmi R. Rao
Member, Board of Governors
Srinivas University

Prof. Er. Mitra S. Rao
Member, Board of Governors
Srinivas University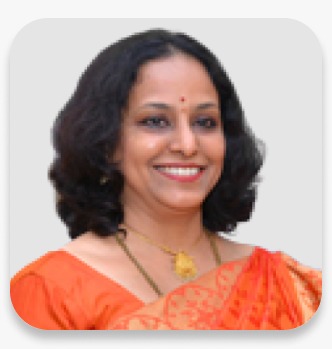 Smt. Padmini Kumar
Member, Board of Governors
Srinivas University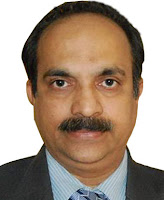 Dr. P. S. Aithal
Vice Chancellor, Srinivas University, Mangalore
Vice President- A. Shama Rao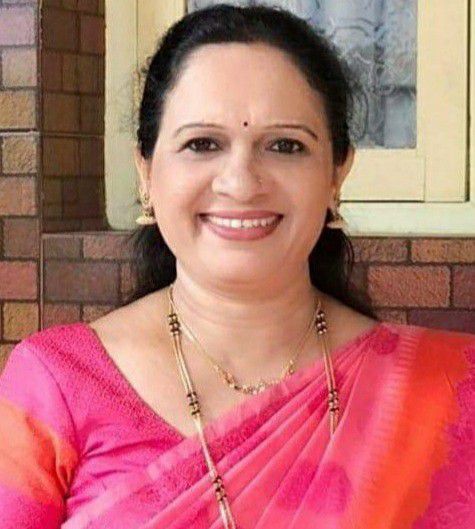 Dr. Shantala Vishwasa
Convenor, WCCIKSH 2023
Vice President- A. Shama Rao, Foundation, Mangalore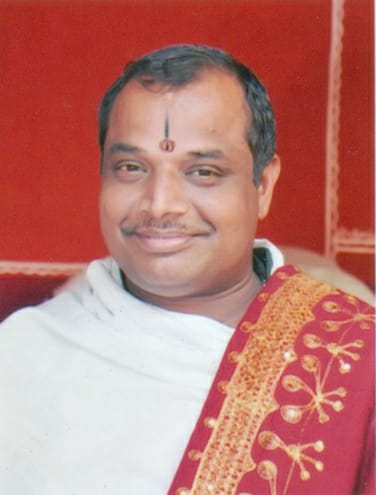 Dr. Gopalachar
Co- Convenor, WCCIKSH 2023
Vice President- A. Shama Rao, Foundation, Mangalore

Pandita M. Narasihmacharya
Panchanga Kartha & Mukyatantree,
Venkatraman Temple, Mangalore
Convenor, Reception Committee

Dr. Virar Shankar Shetty
President, Federation of Hotel &
Resturant Association, Maharashtra
Patron – WCCIKSH-2023
International Advisory Committee

Prof. Dr. Srinivasa Varakhedi
Vice Chancellor
Central Sanskrit university,
New Delhi, India

Dr. R. Ganesh
Shatavadani
Bangalore,India

Dr. Sadananda Dixit
Founder President, Lokabhasha
Prachara Samitih, Barapada
Orissa, India

Prof. Veeranarayana N. K. Pandurangi
Registrar, Karnataka Sanskrit University
Bangalore, India

Dr. H. R. Vishwasa
Director for Traning
Samskrita Bharathi, Mangalore, India

Dr. Arjun, S. R.
Assistant Professor, Department of Philosophy
MAHE, Manipal, India

Dr. Nanda Kumar
Former Director, Bharathiya Vidya Bhavan
London, United Kingdom

Dr. P. Nanda Kumar
All India Secretary, Samskrita Bharathi
Kerala, India

Dr. Madusudhana Penna
Prabhari Vice Chancellor, Kavi Kulaguru Kalidasa Univrsity
Nagpur, India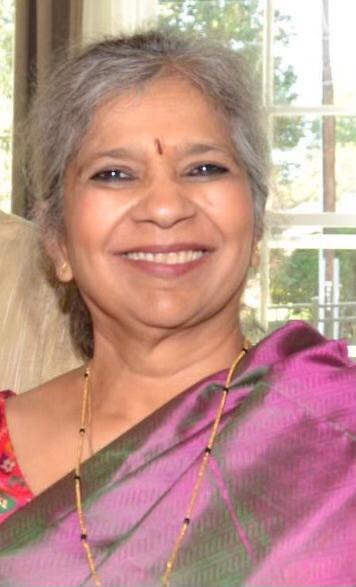 Dr. Jyotsna Kalavar
Professor
Georgia Gwinnett College, Atlanta, USA

Dr. Vidya Prabhu
General Practitioner
Epping Plaza Medical & Dental Centre, Australia

Dr. Jyotsna Mirle Kalavar
Psychology and Human Development Division,School of Liberal Arts,
Georgia Gwinnett College, Lawrenceville, Georgia,USA

Dr. Filip Ruciński Shivanand Shastri
University of Warsaw
Poland

Prof. Mike Dillon
Chief Executive Officer,
Institute of Productivity,Grimsby
United Kingdom

Prof. Kashinath Nyaupane
Prof. & Head, Department of Sanskrit
Indian Philosophy and Buddhism, Nepal Skt University, Kathmandu, Nepal

Dr. Krishna Upadhyaya Karinje
Director, Nippon Ayurveda School
Tokyo, Japan
WCCIKSH 2023: Call for Papers
Researchers are invited to submit the Abstracts(One Page as per the attached Template) of the manuscripts of their original and unpublished research contributions to the E-mail Id's mentioned below. All the Recieved papers baseed on the abstracts submitted to the Conference will be sent for peer review process and the corresponding authors will be notified about the outcome of the review process. Authors of the selected papers based on the abstracts have to present their papers during the conference(either as invited or oral or postal presentation).
Research Areas for Papers of WCCIKSH-2023

1. Ancient Indian Technologies and their Relevance :
1.1 Material technology – Padarth/Dravya Vijnana Vidya
1.2 Metal technology – Loha Vidya
1.3 War & Self-Protection technology – Yuddha Vidya
1.4 Agriculture technology – Krushi Vidya
1.5 Mining technology – Rasayana Vidya
1.6 Machine technology – Yantra Vidya
1.7 Vedic Space technology – Kagola Vidya
1.8 Aero-Space technology - Vimānasasthra Vidya
1.9 Ocean Technology – Sagara Shastra
2. Ancient Indian Management and their Relevance :
2.1 Management concepts and practices of ancient scriptures and non-scriptures
2.2 Roots of modern management concepts, practices, and strategies from ancient Indian literature
2.3 Ancient organizations & Management models
2.4 Ancient War management systems
2.5 Ancient management strategies
2.6 Ancient food and travel management practices
2.7 Ancient Education Systems, Institutions, & Universities
3. Ancient Indian Architecture and Vasthu:
3.1 Vastu in scriptures like Vedas, Puranas, Upanishads, Ramayana, Mahabharata, etc
3.2 Ancient Indian Architecture including Hindu temple architecture, Indo-Islamic architecture, especially Mughal architecture, Rajput architecture and Indo-Saracenic architecture
3.3 Origin & development of Vastu Shastra
3.4 Research in Vastu Shastra for Buildings, structures, and human wellbeing
3.5 Relevancy of Vastu Shastra for current Indian Architectural Era
3.6 Shilpa Shastra and Civic & Town Planning
3.7 Sacred Rivers and Sacred Temple locations of Hinduism
4. Ancient Indian Astrology and Numerology :
4.1 Astrology & Human belief
4.2 Ancient Indian Numerology
4.3 Vedic Numerology
4.4 Vedic Astrology
4.5 Various Astrology prediction models
4.6 Scientific astrology & numerology ?
4.7 Astrology as Profession
4.8 Branches of Astrology – Samhitha, Hora, Ganitha, & Phala Jyothisya
5. Ancient Indian Astronomy and Khagola Shastra :
5.1 Ancient Indian Astronomy
5.2 Vedic astronomy and post Vedic astronomy
5.3 Contributions of ancient astronomers: Aryabhatta, Varahamihira, Brahmagupta, Bhaskaracharya, etc
5.4 Archaeo-astronomy
5.5 Indian optical astronomy and Indian Astronomical Instruments
5.6 Comparison of Indian and Chinese astronomy
5.7 Medieval Indian Astronomy
5.8 Astronomy – past, present and future
6. Great Indian Epics, Vedas, and Puranas :
6.1 Relevance of Social Practices derived from Great Indian Epics, Vedas, and Puranas
6.2 Values, Ethics, Leadership & Super Human Practices in Great Indian Epics, Vedas, and Puranas
6.3 Strategic & political management practices in Great Indian Epics, Vedas, and Puranas
6.4 Technology management practices in Great Indian Epics, Vedas, and Puranas
6.5 People management practices in Great Indian Epics, Vedas, and Puranas
6.6 Education management practices in Great Indian Epics, Vedas, and Puranas
6.7 Agricultural and food processing management practices in Great Indian Epics, Vedas, and Puranas
6.8 Rigveda, the Yajurveda, the Samaveda, and the Atharvaveda
6.9 Various types of Yajna-Yagas, Chanting Sthotras, and their effect on Nature and Human beings
6.10 Remedies for various diseases as practiced and learned in Vedas
7. Indian Medical & Medicinal Practices :
7.1 Ayurveda - traditional Indian medicine system
7.2 Siddha medicine system
7.3 Contributions of Maharshi Charaka, Sushruta, vagbhata
7.4 Medicinal plants & Herbals
7.5 Traditional medicine in India
7.6 Life-span expansion (Amrutha), Lifesaving medicines (Sanjeevini) using Ayurveda
7.7 Shalya Chikithsa (Surgery)
8. Yoga & naturopathy Practices :
8.1 Yogic Sciences & Spirituality
8.2 Six Branches of Yoga: Hatha, Raja, Tantra, Jnana, Bhakti, and Karma Yoga
8.3 Yoga and meditation
8.4 Naadi Shastra & Rekhi
8.5 Diet and nutrition
8.6 Fasting-therapy, Mud-therapy, and Hydro-therapy
8.7 Chiropractic and Osteopathy, Manipulation-therapy, Exercise and electro-therapy, Reflexology, Counselling, etc
8.8 Psychology – Manashastra
9. Shastra & Darshanas :
9.1 Shad Darshanas including Nyaya, Sankhya, Yoga, Vaisheshika, Poorva Mimamsa, and Uttara Mimamsa
9.2 Yoga-shastra, Nyaya-shastra, Dharma-shastra, Kama-shastra, Moksha-shastra, Arthashastra, Alankara-shastra (rhetoric), Kavya-shastra (poetics)
9.3 Ancient legal & administrative system
9.4 Four Purusharthas — Dharma (righteousness), Artha (wealth), Kama (desire), and Moksha (liberation)
9.5 Hinduism, Jainism, Buddhism, and Sikhism
9.6 Agama Shastra, Tantra Shastra & their Applications in Hindu Tradition
9.7 Mudras in Hinduism, Jainism, and Buddhism

10. Vedantha & Upanishad :
10.1 Panini's grammar
10.2 Dvaitha-vedānta
10.3 Advaita-vedānta
10.4 Vishistadvaitha-vedānta
10.5 Shaiva -vedanta
10.6 Brihadaranyaka, Chandogya, Taittiriya, Aitareya, Kena, Katha, Eesha, Mundaka, Prashna, and Mandukya Upanishads
11. Science & Indian Philosophy :
11.1 Science & spirituality
11.2 Vedic Mathematics
11.3 Indian Knowledge System based approaches to philosophical traditions
11.4 Veda and Philosophy
11.5 Vedic & Classical Sanskrit Literature
11.6 Indian Knowledge Traditions and their Application
11.7 Review of Criticism of Indian Knowledge Traditions
11.8 Soul & Reincarnation concepts (including Parakaya Pravesha)
12. Manuscript Preparation, Edition, & Preservation :
12.1 Manuscripts Editing, Translations, and Preparation of Critical Editions
12.2 Environmental awareness in Vedic period
12.3 Ancient knowledge to conserve biodiversity and ecological protection
12.4 Worship & Priesthood (Puja & Pourohithya)
12.5 Ancient Indian Traditions

13. Natyashastra :
13.1 Barathiya Natyashatra – Origin & Development
13.2 Music and Drama
13.3 Performed Arts
13.4 Different Classical Dance forms of India
13.5 Impact of Natyashastra on Humanity & Innovations

14. Sanskrit Literature :
14.1 Vedic Literature
14.2 Hindu religious Literature
14.3 Scientific & Secular Literature
14.4 Classical Sanskrit Literature
14.5 Sanskrit Literature Writers
14.6 Modern Sanskrit Literature – Tradition and Innovations
14.7 Sanskrit Literature and Indian Culture
14.8 Sanskrit-based Artificial Intelligence & Machine learning systems
14.9 Sanskrit- based Computer Science & Computational Languages
14.10 Sanskrit and other Languages
15. Sangeetha Shastra :
15.1 Bharathiya Sangeetha Shastra
15.2 Indian Musical Instruments
15.3 Various Contributions and Contributors
15.4 Karnataka Sangeeta Sastra
15.5 Hindustani Sangeeta Sastra
15.6 Regional Music and Comparisons
15.7 New research areas in Music composition, Music education, Sound Recording, etc
16. Women and Sanskrit :
16.1 Contribution of Women to Indian Knowledge and Sanskrit
16.2 Sanskrit Slokas and Gender equality
16.3 Empowerment of women based on Sanskrit Texts
16.4 Women in Sanskrit Literature
16.5 Women and Hindu Tradition
16.6 Women education in Ancient India
16.7 Importance for Goddess in Indian Literature
17. Contemporary Influence of Sanskrit on present & Future Generations
17.1 Contemporary Sanskrit Literature
17.2 Challenges and Opportunities for Sanskrit as a Communicative medium
17.3 Impact of Information Technology on Preservation of Indian Knowledge and Sanskrit Literature Collections
17.4 Relevance of Indian Knowledge & Sanskrit for 21st Century technology driven society
17.5 Contribution of Indian Knowledge and Sanskrit - Lessons learned & to be carried for future generations
17.6 Spiritual Institutions and their Contributions to Indian Knowledge and Sanskrit
18. Bhagavad-Gita & Vishnu Sahasranama :
18.1 Bhagavad-Gita: A Universal Scripture – Commentaries, Analysis and Interpretation
18.2 Leadership Lessons from Bhagavad-Gita
18.3 Bhakti-Yoga
18.4 Bhagavad-Gita & Karma-Yoga
18.5 Bhagavad-Gita & Krishna Philosophy
18.6 Life Lessons from Bhagavad-Gita & Related Case Studies
18.7 Impact and Influence of Bhagavad-Gita on Humanity
18.8 Vishnu Sahasranama and Spiritual Instructions





"BEST PAPER AWARD AND WILL BE GIVEN WITH CASH PRIZE AND CERTIFICATE"

Prospective authors are invited to Submit full papers electronically in DOC, DOCX format via email.

E-mail:

papersubmissionwc2023@srinivasuniversity.edu.in

WCCIKSH 2023: Important Dates

The Abstracts of the research papers in the above 18 areas of the Conference are invited from researchers and practitioners. The Dates of the conference are 24th, 25th, and 26th of February 2023. The dates of Abstract/paper submission and other details of WICCKISH-2023 are as below:

Important Details
Cycle 1
Cycle 2
Date for Abstract Submission
30th Dec 2022
20th Jan 2023(last date)
Abstract Acceptance Notification
15th Jan 2023
04th Feb 2023( last date)
Registration Deadline
25th Jan 2023
15th Feb 2023(last date)
Conference Dates
24th, 25th and 26th Feb 2023
Pre- Conference Exhibition and Tutorials
23rd February 2023


The allowed languages for Abstract and Paper presentations include Sanskrit, English, Hindi, and Kannada. For the template of the Abstract refer to the Conference website. ABSTRACT SUBMISSION: papersubmissionwc2023@srinivasuniversity.edu.in

WCCIKSH 2023: Registration

Best paper presentation award will be given with a cash prize and certificate. It is mandatory that at least one of the authors of the accepted paper (Abstract) to register in order to appear in Srinivas University journals and proceedings. Since the conference is going to be held OFFLINE, the registration fee details are as below:
Registration Fees Payment:

| | |
| --- | --- |
| Delegates | Registration fee |
| Delegates without paper | INR 1000/- (Non refundable) |
| Paper Registration- Indian Authors | INR 2000/-(Non refundable) |
| Paper Registration – Foreign Authors | USD 100/-( Non refundable) |

Note:For Procedings Publication, Minimum 4 Pages Required & Maximum Pages up-to 15 Pages are only Allowed with Registartion Fee.

| | |
| --- | --- |
| Item | ALL AUTHORS |
| Extra Charges per page( if applicable) | INR 100/- |

"BEST PAPER AWARDS WILL BE GIVEN WITH CASH PRIZE AND CERTIFICATE"

WCCIKSH 2023: For Registration

Best paper award will be given with cash prize and certificate. It is mandatory that at least one of the authors of the accepted paper to register in order to appear in Srinivas University journals and e-proceedings. Since the conference is going to be held OFFLINE, the registration fee details are as below:

Name:
Designation:
Institution:
E- Mail Id:
Mobile Number:

For Abstract Format & full Paper Format : Baraha, English are accpectable
Payments will be accepted through NEFT transfer, Cheques favouring "Srinivas University VISHWA SANSKRIT SAMMELANA" & Spot registrations.

SRINIVAS UNIVERSITY-VISHWA SANSKRIT SAMMELANA
ACCOUNT DETAILS
BANK OF MAHARASHTRA
G.H.S ROAD BRANCH
MANGALORE-575001
A/C NO.: 60432172744
IFSC CODE: MAHB0000381
SWIFT CODE: MAHBINBBXXX
HDFC BANK
IDEAL TOWERS HAMPANKATTA BRANCH
MANGALORE-575001
A/C NO.:99900236941795
IFSC CODE: HDFC0001571
SWIFT CODE: HDFCINBBXXX




Once the payment is successful sent the softcopy of the NEFT payment receipt to the email: Convenorwc2023@srinivasuniversity.edu.in by mentioning your paper ID in the subject line (Provide the NEFT transaction Number, Date, bank name, Account Holder Name for Confirmation of Payment)

Srinivas University, Mukka, Campus, Mangalore. It is within the radius of 20 kilometers from Mangalore International Airport and Mangalore city Railways station. The University is also well connected by road via National highway.

SURATHKAL HOTEL LIST MANGALORE HOTELS LIST
Collaborators
Ashta Mathas, Udupi
Central Sanskrit University, Delhi
IKS division of Government of India, Delhi
Samskita Bharathi – New Delhi
Karnataka Samskruta University, Bangalore
IGNC (National Mission for Manuscripts), New Delhi
ORI, Mysore
IKS Unit, AICTE, New Delhi
Maharshi Panini Sanskrit Vaidic University Ujjain